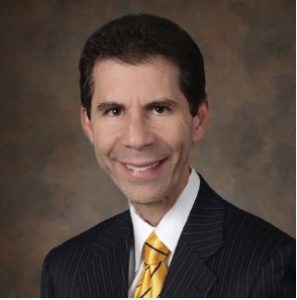 Randy Carver, CRPC®, CDFA®
President & CEO, Carver Financial Services, Inc. RJFS Registered Principal
Randy Carver was born in New York City, grew up in Baltimore, Maryland, and spent his teen years in Toronto, Canada. As a teenager, Randy started and ran several successful businesses, including a catering firm and two home renovation companies. He attended Oberlin College where he earned his degree in economics. Upon graduating in 1987, Randy opened a branch office for a regional brokerage firm in Mentor, Ohio. The office became one of the company's most successful within three years.
In 1990, Randy founded Carver Financial Services, Inc. to provide Personal Vision Planning® by offering clients unbiased investment information and a wide range of financial products and services through an international firm. He has offered securities through Raymond James Financial Services since 1990.
Randy is a General Securities Principal (Series 24 license), Municipal Securities Principal (Series 53 license), holds Series 7 and Series 63 securities licenses, in addition to a series 31 futures license. He also holds a life, health, and annuity insurance license. Randy has earned the Chartered Retirement Planning Counselors CRPC® designation from the College for Financial Planning and is a Certified Divorce Financial Analyst® practitioner, having completed the certification from the Institute for Divorce Financial Analysts earning the CDFA® designation.
Randy has taught accountancy board-approved continuing education courses for certified public accountants, as well as Supreme Court Commission on Continuing Legal Education-approved courses for attorneys since 1989. Randy has appeared as a commentator on FOX Business, CNN, Yahoo Finance, Bankrate, Cheddar TV, Newsmax, and Fox News. He has been featured in the New York Times, Barron's, Forbes, Financial Times, The News-Herald, Crain's Cleveland Business, the Toledo Blade and The Wall Street Journal.
Barron's has named Randy Carver one of the top 1200 advisors in the United States and one of the top 10 in Ohio every year since 2010. Factors included in the rankings: assets under management, revenue produced for the firm, regulatory record, quality of practice, and philanthropic work. Click here to see all the awards he has received from Barron's, Forbes, Financial Times, etc.
Randy lives in Kirtland Hills, Ohio, with his significant other, Christine, and their four dogs, Brutus, Apollo, Hercules, and Mongo. His daughter Cid is living in Tel Aviv, Israel. Randy is a licensed private pilot, flying for both business and pleasure, and pursues other eclectic hobbies ranging from gourmet cooking to riding motorcycles.