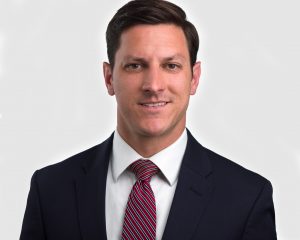 Peter Soldato
Attorney, DiCello Levitt
A steadfast trial lawyer, Peter has extensive experience advocating for clients in high-stakes courtroom settings. He began his career in the public sector, prosecuting cases on behalf of the government, and then representing individuals against the government. He leverages this experience—having tried more than 35 cases to a jury—in order to protect the interests of individuals, businesses, and public entities in a wide range of disputes.
Peter prides himself on applying the most advanced methods of trial advocacy in arguing a client's case to judge or jury. As a graduate of the Trial Lawyer's College, Peter employs focus group analysis and an in-depth understanding of cognitive neuroscience in advocating effectively on behalf of clients.
Outside of the office, Peter dedicates his time teaching the art of trial advocacy and communication to future generations of trial lawyers, working previously with the Indiana Bar Foundation, and now the Ohio Center for Law-Related Education.