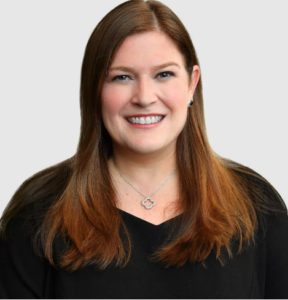 Karin Garvey
Partner, DiCello Levitt
Karin E. Garvey is a partner in the New York office of DiCello Levitt and a member of the Antitrust and Competition practice group. With more than two decades of litigation experience, Karin focuses on representing businesses and public pension funds in complex antitrust class actions.
Prior to joining DiCello Levitt, Karin was a partner of a firm focusing on securities and antitrust litigation. She brings significant experience to managing complex, multi-jurisdictional cases from initial case development through resolution and appeal. In addition to deposing top executives, Karin has also prepared and defended company executives for deposition, hearing, and trial. Karin has significant experience working with experts—including economists, regulatory experts, patent experts, medical experts, toxicologists, materials scientists, valuation experts, foreign law experts, and appraisers—developing reports and testimony, preparing for and defending depositions, and taking depositions of opponents' experts. In addition, Karin has engaged in all phases of trial preparation and trial and has briefed and argued appeals. Karin also has significant experience with arbitration and mediation.
For the first two decades of her career, Karin gained significant experience in antitrust, commercial litigation, and products liability litigation at a prominent defense firm representing and counseling clients from a wide array of industries including pharmaceuticals, cosmetics, building materials, film, finance, and private equity.
Karin is recommended by Chambers & Partners USA and The Legal 500 for excellence in antitrust practice. She has also been recognized by Lawdragon as one of the "Leading Plaintiff Financial Lawyers in America."