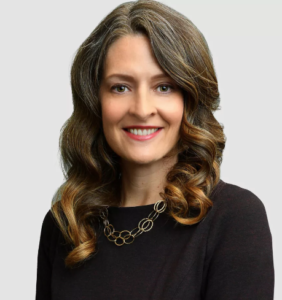 Robin van der Meulen
Partner, DiCello Levitt
Robin A. van der Meulen is a partner in DiCello Levitt's New York office, where she represents clients in complex antitrust litigation. Prior to joining DiCello Levitt, Robin was a partner in a nationally-recognized antitrust practice group, where she gained more than a decade of experience litigating a wide variety of antitrust matters, including price-fixing, monopolization, benchmark and commodities manipulation, pay-for-delay agreements, and other anticompetitive practices.
Robin was appointed co-lead class counsel for end-payor plaintiffs in the Bystolic Antitrust Litigation, a pay-for-delay case pending in the Southern District of New York. She is also leading Novartis and Par Antitrust Litigation, another pay-for-delay case seeking to recover millions of dollars in overcharges relating to the hypertension drug Exforge on behalf of end-payor plaintiffs. Robin also represents end-payor plaintiffs in the Generic Pharmaceuticals Pricing Antitrust Litigation, a massive case against some of the biggest drug companies in the world alleging price-fixing and anticompetitive conspiracies.
Euromoney's Women in Business Law Awards selected Robin as a finalist for Antitrust and Competition Lawyer of the Year.The Legal 500 recommends Robin for excellence in the field of Antitrust Civil Litigation and Class Actions, describing her as "persistent, persuasive, and well-respected by peers and opponents alike" and naming her a "Next Generation Partner." She has been recognized as "Up and Coming" by Chambers & Partners USA and as a "Future Star" by Benchmark Litigation. She has also been selected to Benchmark's "40 & Under Hot List" as one of "the best and brightest law firm partners" and someone who is "ready to take the reins." Additionally, Robin was recognized by The Best Lawyers in America® in the Antitrust Law category.